Tom's Story
Tom Dwyer
By: Hunter Morehead
5/4/2023
Hello my name is Tom Dwyer and I believe All children deserve a chance to reach their potential.  If this statement is taken verbatim, it means we must provide the opportunities and resources for all children to succeed.  I strongly believe education creates positive self-worth and provides limitless opportunities.  Education is the door to traverse and subsequently it supports the pride a family has when academic achievements and goals are accomplished.
I chose Kids-U because they open these doors.  Supporting an organization that is so connected to kids, families and education was an easy decision.  Watching the teachers of Kids-U provide the tutoring, mentoring, and educational support elementary school children need to succeed is inspiring.  The goals of Kids-U and my vision of kids deserving a chance through education have met.  Now my chance to support their effort is realized through my service and support of the organization. The satisfaction I get through knowing our organization is providing a chance for kids to reach their potential is a great reward.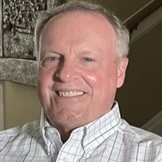 Mr.Dwyer has been with us since May 2021. He is a chairman of the board that works overtime to make sure that the ideas we come up with for fundraising etc. are successful as possible!
Rachel's Story
Rachel Passig
By: Hunter Morehead
3/7/2023
My name is Rachel and I'm a Curriculum Specialist at Kids-U. My job duties include researching, enhancing, and preparing the curriculum and learning materials used at Kids-U's After-School Tutoring and Summer Enrichment Programs. The comprehensive nature of Kids-U programming is unique, highly important to the community, and an ideology that I am personally passionate about.  Kids-U's programs are founded on the Whole Child Approach to Education. The Whole Child Model suggests that the most effective path to supporting and empowering students is through honoring each of the unique domains of child development that work together in comprising the 'whole child'. For this reason, Kids-U curriculum includes concentrated interventions and support in academics/cognitive development, social-emotional learning (SEL), creative and expressive arts, physical wellness, and more.  
I am a believer that people do the best they can with what they have. I believe that every person is capable of achieving personal success when resources and opportunities are available and accessible. I was drawn to working at Kids-U because I have an enthusiasm for supporting and encouraging children and families in reaching their full potential through community outreach and resource programming. My role at Kids-U gives me the opportunity to make a positive difference in the lives of children and families every day.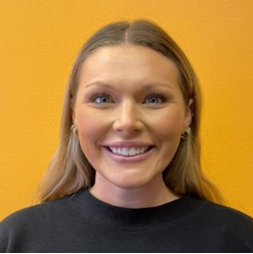 Ms,Passig has been with us since May 2021. She brings a positive and motivated attitude to work daily and enjoys getting things accomplished.
Imma's Story
Menesso Imma Ebia
By: Victoria Alozi
9/16/2022
"What keeps me at Kids-U is the small amount of impact I make daily in kids' lives. I have a student who came to summer camp very defiant and self-defeating. He was also argumentative and found excuses not to do academic work or participate in any activities. He offered no opportunities to approach and help him.
After observing and discovering his potential, I was interested in knowing him and became intentional with my interactions with him. I learned in our discussions amongst many other things that he would like to be a psychologist. I affirm him in the pursuit of his dream by having him tell the reasons for his choice. I nicknamed him Doctor Anderson. He is always delighted to hear me call him and has since opened up to me regarding his academic, social, and emotional needs. He is always eager to share with me what he learned about his dream of becoming a psychologist.
This has resulted in a shift from defiance and self-defeating behavior to a pursuit of a desire to become a psychologist. He is now a student willing to talk and accept the help of any nature. He has a purpose. I'm eager to see the realization of his dream and that of many other students whose lives are touched and transformed at Kids-U. It is a privilege to train future leaders. Kids-U is a place where everyone succeeds."
Stories similar to Imma's are a major source behind what keeps the Kids-U team bonded and excited to consistently and tirelessly give within the non-profit industry.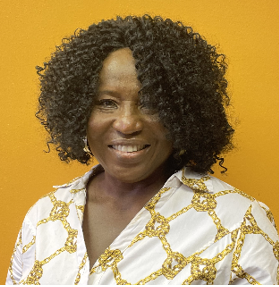 Ms. Imma has been in the position of On-site Kids-U Manager for 3 years.  We are extremely grateful to have her upbeat attitude at our Solaire location.