Imma's Story
Menesso Imma Ebia
By: Victoria Alozi     
9/16/2022
"What keeps me at Kids-U is the small amount of impact I make daily in kids' lives. I have a student who came to summer camp very defiant and self-defeating. He was also argumentative and found excuses not to do academic work or participate in any activities. He offered no opportunities to approach and help him.
After observing and discovering his potential, I was interested in knowing him and became intentional with my interactions with him. I learned in our discussions amongst many other things that he would like to be a psychologist. I affirm him in the pursuit of his dream by having him tell the reasons for his choice. I nicknamed him Doctor Anderson. He is always delighted to hear me call him and has since opened up to me regarding his academic, social, and emotional needs. He is always eager to share with me what he learned about his dream of becoming a psychologist.
This has resulted in a shift from defiance and self-defeating behavior to a pursuit of a desire to become a psychologist. He is now a student willing to talk and accept the help of any nature. He has a purpose. I'm eager to see the realization of his dream and that of many other students whose lives are touched and transformed at Kids-U. It is a privilege to train future leaders. Kids-U is a place where everyone succeeds."
Stories similar to Imma's are a major source behind what keeps the Kids-U team bonded and excited to consistently and tirelessly give within the non-profit industry.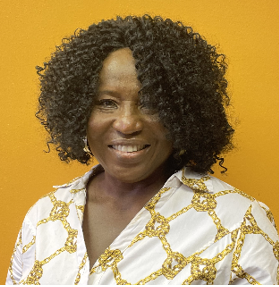 Ms. Imma has been in the position of On-site Kids-U Manager for 3 years.  We are extremely grateful to have her upbeat attitude at our Solaire location.