The Kids-U Board is a diverse group of individuals elected to represent the best interest of our stakeholders including our children and families. The Kids-U board elects officers annually and our board terms are for three years. The board is a working board with working and effective committees. If you are interested in becoming a board member please email

[email protected]

.
Current Board & Officers
Tom Dwyer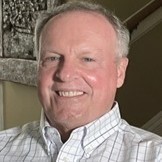 Board Chair
Mr. Dwyer recently retired as the founding partner and Managing Director of Silverstone Healthcare Company, LLC (SHC) and its affiliate, Silverstone Senior Living, LLC (Silverstone) in Texas and Florida.  Over his career, Mr. Dwyer served as Lead Principal for BOKA Powell's Healthcare Services Group, Partner in JBA, LLC an international healthcare architecture company, Principal and Partner in Medical Cities Inc and Crow-Wright healthcare developers.
Mr. Dwyer has published, presented and appeared on panels for both Hospital and Senior Housing organizations including, Centering Institute for Healthcare, ULI, ACI Upscale Hospital Conference, NACHRI, ASHE, American Institute of Architects, Senior 100 and the American Hospital Association.
Miguel Ortiz
Vice Chair/Secretary
Miguel Ortiz has been on the Kids University Board of Directors since 2021.
He grew up in a small, rural town in central Florida. In 2010, he enlisted in the United States Air Force, where he would go on to serve for six years on active duty as an enlisted paralegal in the JAG Corps.  After his military service, Miguel moved to Austin, TX to attend the University of Texas School of Law.
Presently, Miguel is an attorney in the real estate section of Jackson Walker's Dallas office.  His practice focuses primarily on counseling clients on various legal issues pertaining to the sale, purchase, and development of real estate.  When he isn't working, he's enjoying spending time with his wife and three boys. His weekends generally consists of tee-ball games, Texas BBQ, and Longhorn football.
Betsy Berg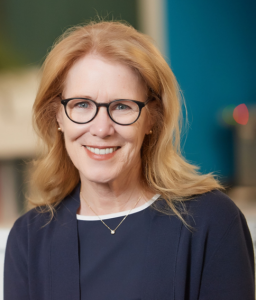 Secretary
Before retiring recently, Betsy Berg spent 40 years working in the healthcare industry.  As a certified Nuclear Medicine Technologist with a Bachelor's degree in Journalism / Public Relations and a Master's degree in Health Administration, she lead the strategic and facility planning services for international healthcare architecture firms.  Betsy's experience as an instigator, facilitator, strategist, problem framer, solution-focused thinker, and innovator was instrumental in working with hospital executives, physicians, community leaders and industry authorities.  Betsy also volunteers with Young Life's YoungLives program
Jordan Linden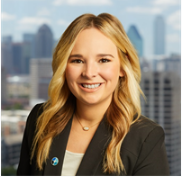 Treasurer
Jordan Linden is an AVP with Origin Bank, beginning her career in the finance industry in 2015. She is a Louisiana native and relocated to Dallas in 2018. She attended Louisiana Tech University where she cheered at the collegiate level, Go Dawgs! Jordan is excited to share her knowledge of the finance world to better equip the children of Kids-U.
Diana Baker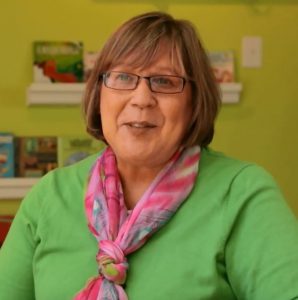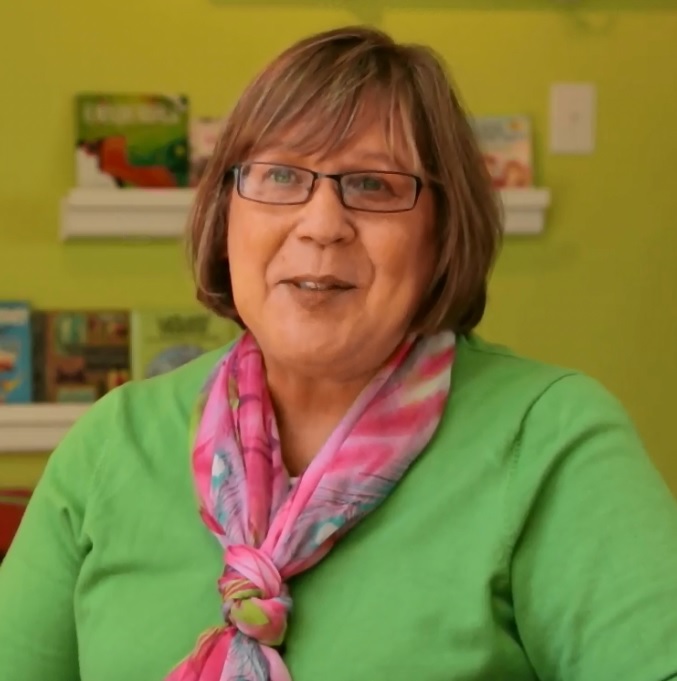 CEO/Cofounder
Diana is the CEO and co-founder of Kids-U. Diana has 40 years of experience running, developing, and sustaining youth education programs, and has served on the board of directors of organizations serving in an education capacity. Diana is co-founder, and has been with the organization since its inception (2002) and has spent most of her working adult life providing quality education programming to children in the Dallas area. Diana was the regional director for 11 private educational childcare facilities for 20 years, and helped to develop, partner, purchase, create, implement, plan curriculum and educational resources for all 11 programs. Diana continues to achieve her passion serving the children of Dallas as CEO of Kids-U.
Paula DeGroat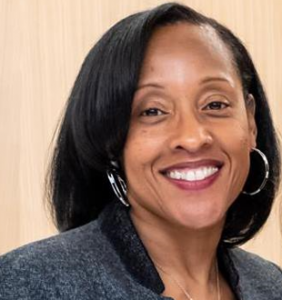 Cofounder, Chairman Emeritus & Director
Ms. DeGroat is an ordained minister and has spent her adult life dedicated to the education of children. She is the co-founder of Dallas Community Lighthouse (now Kids-U) and currently is Executive Director for Lifeline Charter Schools in California. Paula is a mother of three and has three grandchildren. Paula was the first president of the board for Kids-U, serving in that capacity for 6 years.
Brandon Baker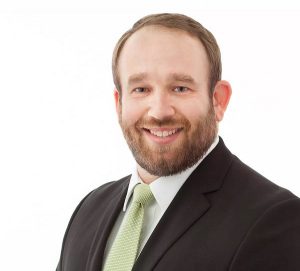 Director
Brandon Baker is a VP Financial Solutions Advisor with BOA/Merrill Lynch where he engages clients and prospective clients in goals-based conversations to provide education and guidance when they need it most. Brandon began his professional career as an AmeriCorps, then AmeriCorps VISTA member with Kids-U.  During his time with Kids-U (13 years as an employee and 6 as a volunteer) he worked as a site coordinator, development associate, director of development, quality coordinator, and VP of operations and development.  Brandon has been involved with Kids-U in one way or the other since he left in 2016 to join Thrivent Financial.  He held multiple leadership roles as well as being a financial advisor before joining BOA/Merrill in 2022.
Brandon is passionate about giving back to his community through volunteerism and working on or with the Board of Directors for a number of local non-profits.  "Working with Kids-U opened up my eyes to how much impact and change you can make when you make people and quality your priority. I believe that everyone deserves a chance at success in life, and most times in life to achieve success you need some help along the way." Brandon is married to wife Lindsey, has a son Peyson, daughter Emerly Kate, and dog Zoe.  He received his B.S. in Business Management from the University of Phoenix, and will be pursuing his CFP at SMU spring of 2023.
Travis Leissner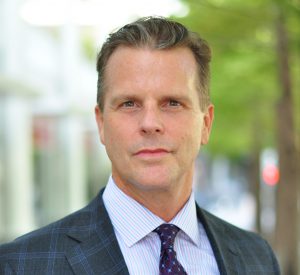 Director
As an Associate Principal and architect at Hoefer Welker, Travis takes on many roles including strategic development and project delivery. Founded in 1996, Hoefer Welker is a multi-disciplinary architecture, interiors, planning, engineering, medical equipment, and clinical technology consulting firm. With 160+ professionals from offices in Dallas, Jacksonville, and Kansas City, their work includes healthcare, education, commercial, civic, and government projects across the U.S.
Travis is currently a member of the American Institute of Architects, he co-chairs the Urban Land Institute's Council for Health, Education and Life Sciences in its DFW chapter, he is on the Board of the Fetal Health Foundation and a founding member of its think tank organization, he is on the interior design advisory board at Dallas College El Center School of the Creative Arts, and member of the American College of Healthcare Executives and the Association of Medical Facility Professionals.
Laura Redmon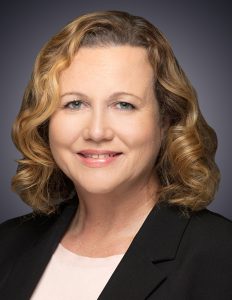 Director
Laura Redmon is a Marketing director (semi-retired) who has worked for more than 30 years for Trinity Consultants, an international EHS, engineering & science consulting firm based in Dallas. She has Marketing and MBA degrees from Texas A&M University and the University of North Texas, respectively. She has been a volunteer and supporter of Kids-U for many years and is actively involved in children's ministry at her church. Laura is passionate about investing in children early to equip them for long-term success. She is a proud mom of three grown daughters and four grandchildren.
Jason Wallace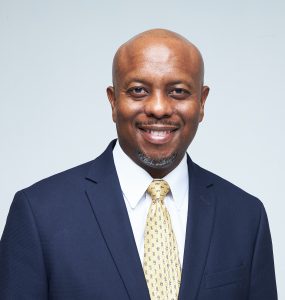 Director
Jason is a seasoned healthcare leader with over 17 years of management experience and is currently serving as the Chief Operating Officer of HHM Health. Jason has an excellent record of executing strategic change, creating revenue growth, and outstanding clinical outcomes in healthcare settings. Recognized as an influential leader able to align organization around business goals, and engage physicians, medical staff, and work teams to build a culture of teamwork, empowerment, and accountability. His company, HHM Health, has quadrupled in size under his leadership since 2018 and continues to make great impacts to Dallas' underserved communities.
Bree Bennett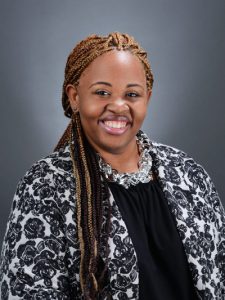 Director
Bree Bennett is the Manager of Education Services for Trinity Consultants, an international EHS, engineering & science consulting firm. Bree joined Trinity 15 years ago in a dual role supporting the environmental consultants directly and the firm's Marketing department. She shortly moved into Marketing/Education full time where she is responsible for event planning and trade show coordination. Bree has previously been a volunteer of Kids-U and Big Brothers & Big Sisters of America.  
Cheryl McCarver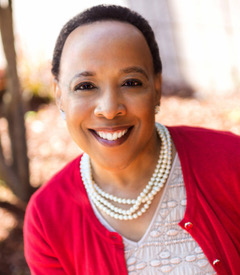 Director
Cheryl is a wellness executive and community leader with more than 20 years of experience in strategic planning, operations management, and program delivery. Currently, Cheryl serves as the Senior Executive Director of the Cooper Street YMCA.  Her prior professional roles include Chief Impact Officer for Community Council of Greater Dallas and the Vice President & Executive Director of the Health & Wellness Alliance for Children, a nonprofit organization established by Children's Health System of Texas to improve the health and well-being of children.  She established a community engagement plan, convening more than 90 organizations, and developed a comprehensive plan to launch data-driven initiatives.  Previously, Cheryl served as the Vice President of Community Health & Wellbeing with the YMCA of Metropolitan Dallas, advancing from Group Exercise Instructor & Personal Trainer to Vice President of Community Health & Wellbeing.   Cheryl was named one of Living Magazine's Most Influential Women in 2019,  Top 25 minority business leaders by the Dallas Business Journal in February 2017 and was a Women Leading Greater Good Honoree in 2015.  
Former Chairman's of the Board
Miller Johnson 
Brian DeVoss
Jon Killen
Julianna Bond
.
Advisory Committee
Ruth Brewer
Advisory Committee
Ruth Brewer is the founding member and Managing Partner of Brewer & Lormand, PLLC, a law firm that is certified as a woman-owned business by the Women's Business Enterprise National Council and Women-Owned Small Business. She has extensive experience representing corporate clients both as general counsel and in all phases of civil disputes before state and federal courts across the country. She concentrates her practice on matters relating to immigration, insurance claims, employment disputes, products liability, class action suits and maritime law. She assists clients through domestic and international trade and commerce issues. She also facilitates business transactions for individual clients, established corporate leads and growing businesses. She is admitted to the District of Columbia, Louisiana, Maryland and Texas State Bar.
In addition to her law practice, Ms. Brewer is passionate about reaching out to and serving our community. As a mother of three, she is often found advocating on behalf of our youth, including with many nonprofits that provide children a fun and safe place to learn. She is also an advocate for children suffering from epilepsy and is the founder and president of the West Syndrome Foundation, a nonprofit organization dedicated to developing a cure for this form of pediatric epilepsy.
Murray Morgan
Advisory Committee
Murray Morgan lives in Lake Highlands and has his hands in just about everything that deals with LH. Most of in the community have heard his name and after two years of coaxing, at last we have him on our board! He is President/CEO for Kingsley Metal Works USA out of Ontario CA. Mr. Morgan is current chair for Lake Highlands Area Improvement Association (LHAIA); Chairman for MLC Corp., and Chairman for Jackson MFG Co, Inc. He serves as a liaison for the Dallas Police Department. He is a strong leader in the Lake Highlands community and loves the Kids-U concept
Barrett Podpechan
Advisory Committee
Mr. Podpechan is an experienced accounting professional who has spent time in both public and corporate accounting during his career. A native of East Texas, he moved to Dallas after graduating college in 2010, and is currently part of the operational accounting group in a large healthcare company. He has experience with nonprofit and commercial entities alike, as well as focusing on financial and operational matters. During his spare time, he enjoys pursuing other business ventures and enjoying restaurants with his wife and child.